Social media marketing
Social content

,

strategy

and

social media

management
We engage target audiences with winning social content that strikes the right chord.
Is it hard to reach the right audience on social media? No. But reaching them takes insight. Nutcracker has the know-how to connect your brand with their target market on the social platforms they use and love.
Social content needs to be compelling, engagement-worthy and strategy-informed and consisting of highly targeted messaging and campaigns that resonate in the hearts and minds of your audience if you want them to turn into customers. And that's exactly what we do for our clients.
Social content and campaigns
Social content is there to tell a story. Our social media copywriters and designers are gurus in producing engaging, fresh and relevant content and campaigns that entices your social media audience. And they make content that people want to share.
Your audience is on social media. Our expertise lies in helping you deliver and generate exactly the right content and messaging that they'll connect with and respond to.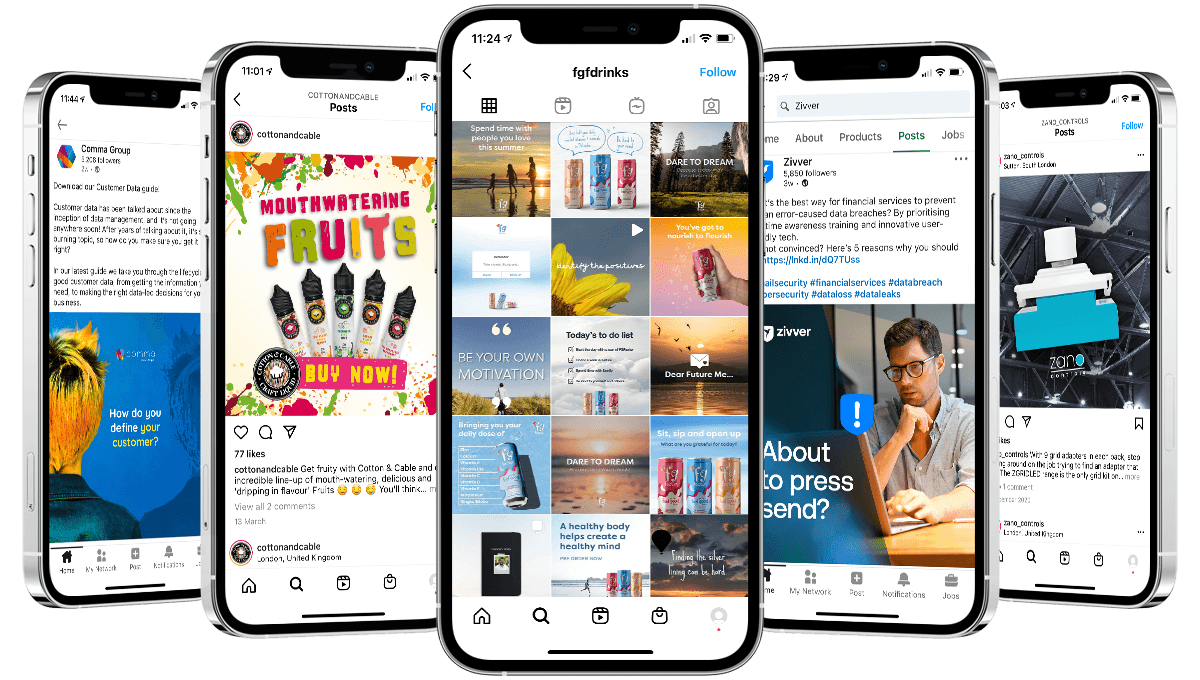 Social media management
If you want to leave the experts to grow and optimise your social channels, build a community or get your hands on a steady flow of conversion-driving social media content, Nutcracker can do all that and more
When you leave your business's social media management to us we create monthly social media content calendars filled with strategic social content, take care of the posting, and get your platforms growing.
To us, effective social media management comes hand in hand with consistent community management across your social platforms. You wouldn't send a text or WhatsApp message and ignore the replies, so why would you do the same on social? Nutcracker knows what it takes to create a dynamic and highly-engaged social media account. We get involved in relevant conversations, respond to comments and direct messages, and keep brand engagement flowing.
And it doesn't stop there. We can kick-start employee advocacy programmes, undertake personal branding and profile raising for your C suite, and partner with influencers to raise the profile and interest in your brand all through social media. Whatever your ambition, we make it happen.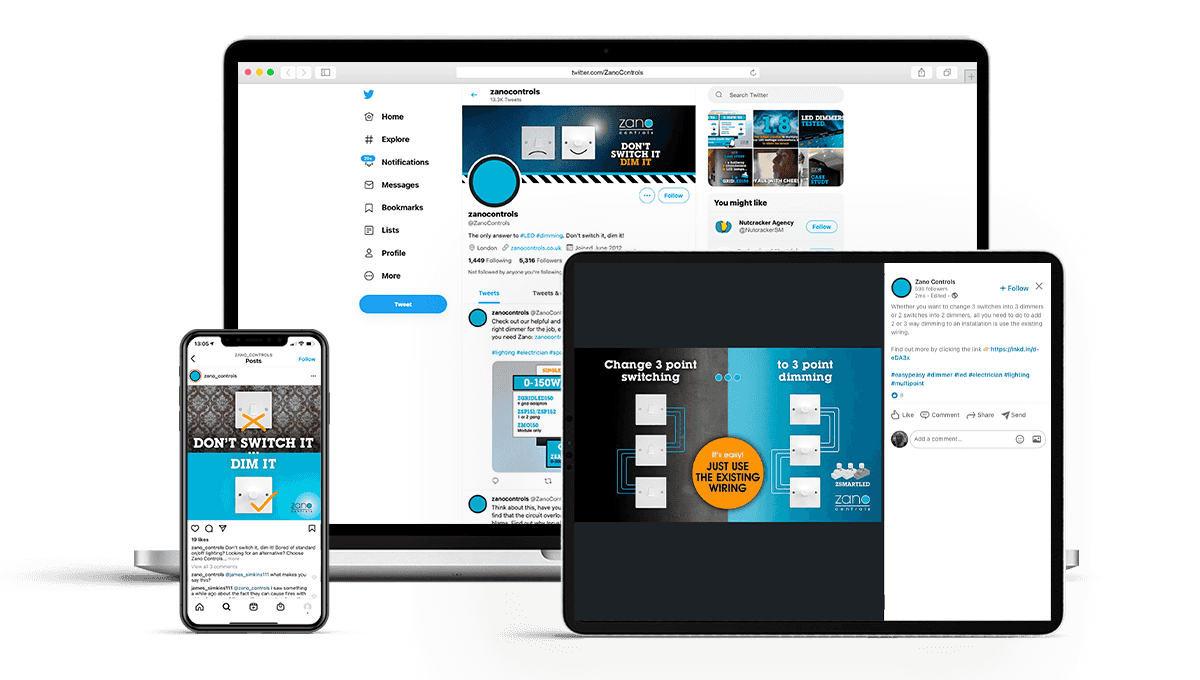 Social strategy
Nutcracker design and execute effective social marketing campaigns that are built on effective strategy, that we make unique to the objectives of our clients.
Whether you want to increase your social presence, build an affinity with a particular or niche demographic or attract and convert visitors into leads, we make sure that the right people are finding and engaging with your business, by delivering the right content at the right time to the right people.
Not sure where to find your audience or what platforms and content formats will work best for your brand? We can create a strategy for what your business could – and should – be doing across social.
Our social media tips and tricks
When it comes to
social media marketing

, we got you. Let us help you get your social media accounts moving in the right direction, you won't regret it.

Tell us more about your brand and what you want to achieve with social media.
"Nutcracker are creative with social media campaigns and content and all visuals are spot-on for our brand. They are constantly developing our network and ensuring that decision-makers are receiving the right message at the right time. I think they are brilliant."
Anna Rasmussen
CEO & Founder OpenBlend